The Solve-It challenge harnesses the collective problem-solving capabilities of life science and clinical professionals, in creating solutions to some of the most pressing needs in healthcare. The challenge is catalyzed by partnerships with life science companies and healthcare organizations among others. Our partners provide the 'challenge' or problem(s) to solve, and the Solve-It challenge provides a competitive environment, where participants working in teams, design and present their solutions to a panel of judges and compete for prizes. The challenge question for this Solve-It will center on the confluence of powerful new innovations and the potential for their combined impact on healthcare.
Challenge Question: "How can sequencing technology, and big data applications, catalyze early onset diagnosis of disease and directly improve healthcare outcomes"
Prizes for the winning solution submissions are highlighted below.
1 - 1st Prize of $1,250.00 USD
1 - 2nd Prize of $500.00 USD
1 - 3rd Prize of $250.00 USD
Are you interested in becoming a sponsoring partner? click the links below and learn how you can help support Solve-It!
Sponsors
Event Details and Registration
Location: Workbar Cambridge 45 Prospect Street Cambridge, MA 02139
Kickoff Event Date: Friday April 20, 2018 Time: 6:00 PM – 9:00 PM
Details: On Friday we will be kicking off the Solve-It challenge with an introduction to the program and the "reverse pitch" of the challenge question, open networking, and food and refreshments. Come and meet-up with your team, come join a team, come meet the Solve-It team. Join us for a great night of innovation and networking
Solvers Weekend Date: Saturday April 21, 2018 Time: 9:00 AM – 7:00 PM
Details: On Saturday we get down to business where teams will spend the day developing and refining their solutions. There will be short workshops throughout the day from topics like pitching, market analysis, commercialization, among others. Mentors and Solve-It volunteers will be on hand to help teams answer questions and sound-board ideas. Food and refreshments will be provided throughout the day to help your innovation gears going. Final solution submissions will be required by the end of the day (only one solution submission permitted per registered solutions team).
Solution Pitches Date: Sunday April 22, 2018 Time: 12:00 PM – 5:00 PM
Details: On Sunday following a short introduction and keynote, teams will pitch their solution (5-minutes) to our panel of judges and a winner will be selected. Following the judging there will open networking where solvers and attendees can mingle, make new contacts, and enjoy the food and refreshments provided.
Registration fee Kickoff only: $35.00 USD
Registration fee 5-Minute Pitches only: $35.00 USD
Registration fee Full Three Day Access with Solution Submission Option: $50.00 USD
Register at: https://solve-itapril2018.eventbrite.com
Jennifer Joe, MD, is a practicing physician and CEO and Founder of Medstro.com and Editor-in-Chief and Founder of MedTechBoston.com, both Boston-based start-ups. Dr. Joe has been invited to speak, mentor, or judge at over 100 local, national, and international events in the last three years, including South by Southwest Interactive, Google, the Massachusetts Medical Society, IN3 Medical Device 360, the International Society of Wearable Technology in Healthcare, MassTLC, the Office of the National Coordinator for Health Information Technology (ONC) Market R&D Challenge, the Federation of State Medical Boards, Partners World Medical Innovation Forum, MATTER Chicago, Health 2.0, Connected Health Conference, HIMSS, and Pulse@MassChallenge.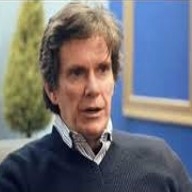 Edward Melia, has more than 25 years' experience spanning global business management, strategic management consulting, entrepreneurship, venture capital, and mergers and acquisitions. In his career, Melia has focused on disruptive technologies with specific sector proficiency across a broad spectrum of life science- from medical IT systems to medical devices to drug discovery. He currently serves as Managing Partner for a New York based financial services holding firm where he is responsible for all M&A activities for clients in the life science practice. Additionally, he serves as board member for the Aging Well Institute at Boston University, an international research consortium focused on healthy aging and age-related disease.
Gordon Webster, PhD, after completing a PhD in biophysics and structural biology at the University of London, Dr. Webster has worked in life science R&D in both Europe and the U.S., with a particular emphasis on molecular engineering and computational biology. In academic and commercial environments ranging from universities and medical schools to small venture capital-funded startups and global pharmaceutical companies, he has served in a diversity of roles from research faculty to company vice president. He is the author of numerous original scientific articles and patents as well as the recent book, "Python for the Life Sciences". In his career he has created and managed successful research partnerships with industrial, academic and government organizations.